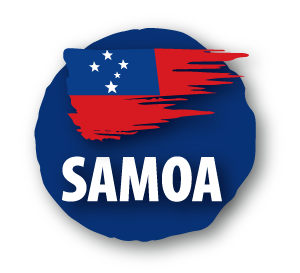 The IVF 2021 World Distance Championships have been postponed until 2023. While this news is not unexpected, it is hard to see in print. CORA extends its thanks on behalf of Canada's outrigger community to the organizers and the government of Samoa for their effort and resources they contributed to preparing for the 2021 event. The official IVF announcement is available
HERE
.
CORA's IVF committee recognizes the hard work of Canadian paddlers who've trained and logged strong individual time trials in preparation for the Samoa championships. All participants, along with the CORA IVF committee, were eager to see the results of putting Canadians in V6s together. We will not get the chance this cycle.
But don't let this be discouraging. Those who invest in training over the winter for distance and continued base-building will be ready for the preparatory steps of IVF 2022 Sprint Championships in London, to be announced early in the new year. Plans are under way for fall 2021 selection trials for the London 2022 sprints. If you are looking for your next goal, there you go! Base build through the winter, and then go into sprint mode in prep for trials. We thank each and every paddler involved in our selection process for their commitment and effort over the year. We look forward to having you involved in Team Canada selections again soon.
Please click HERE to read the official announcement from the International Va'a Federation. Take care, stay safe, take time off the water, be kind to yourself and others!
Leanne Stanley (on behalf of CORA and CORA's IVF Committee)