Hello CORA Members,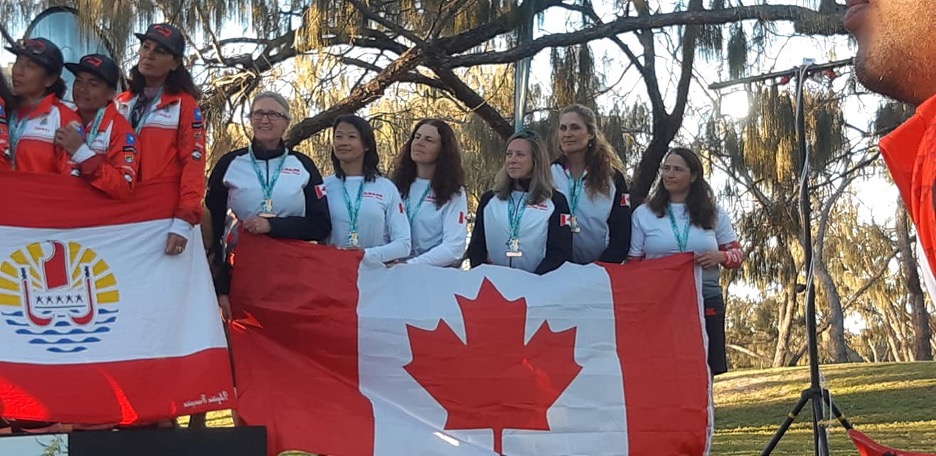 There's been a great response to the upcoming trial to make Team Canada for the 2023 World Distance Championships, to be held in Samoa. The Samoa Outrigger Canoe Association recently announced that the 2023 event will be held from August 10th to 18th. You can visit the IVF website for the most up to date information on the 2023 event.
This is a friendly reminder the deadline to register for the Team Canada trials is Friday, October 7!
The trials are October 15 and 16 at the Jericho Paddling Centre in Vancouver. This includes a V1/OC1 time trial on the 15th and a crew paddling evaluation by CORA's IVF Committee on the 16th.
Everyone who wants to race for Team Canada must attend the trial or obtain a trial exemption
Canada will send one V6 crew and one V1 paddler per gender (female/male) and category (U19/Open/40s/50s/60s/70s). Note that Para V6 is Mixed and raced a reduced distance. Master 70 also races a reduced distance.
There may be additional categories added when the IVF reviews the Distance Race Rules later this year. They will be finalized by December 2022. All details on this can be found on the IVF website.
More information about the Team Canada process and a registration link can be found at https://www.canadianoutrigger.ca/races/team-canada/distance-team-selection/
A few other important notes:
All paddlers must supply their own canoe for trials. If you do not have a canoe, you can post to the CORA message board that you are looking for one to rent or borrow.
If you wish to try out for only a spot in V6 (also known as OC6) then you can do your trial in an OC1 or a V1 – it is your choice.
If you wish to try out for the V1 spot for your age category, then you MUST do the trial in a V1. Your V1 trial will be used for V6 is you want to be considered for the crew as well.
All paddlers must have a Transport Canada PFD on board.
All paddlers must wear a leash.
Paddlers coming from out of town and staying in hotels with underground parking – there is limited overnight storage available at Jericho Sailing Centre on the ground in and around the paddling shed and maybe a spot or two in racks. Be prepared to have your canoes on the ground.
Saturday the Men's race meeting will be at 8:30am with 9am race start.
Women's race meeting is tentatively at noon with 12:30pm start.
Sunday OC6 times and location will be confirmed with registered participants closer to trials but plan for Burrard.
The CORA IVF Committee will be meeting with the registered paddlers during the trials weekend to discuss the process of free agent/pre-determined crews as well as discussing racing multiple age categories.
Tentative course starts at Jericho, goes towards the mouth of False Creek around the red and green navigational buoys, back out into English Bay, then back towards Jericho for a lopsided rectangular 9kmish loop.
If you have any questions, please look at the website. If you have questions that are not answered in this email or on the website or the trial documents, please email ivf@canadianoutrigger.ca
Your CORA IVF Committee