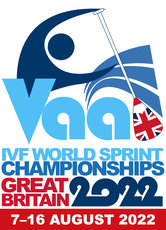 CORA's IVF committee is pleased to provide the following update on the trials and selection process for individuals and teams hoping to represent Canada at the 2022 World Outrigger Sprints. Whether or not you submitted an intent to compete form previously, if you are interested in trying out for world sprints we encourage you to review the attachment as things have changed since the last trials.
NOTE: If you have filled out the intent to compete form, you are NOT registered for trials.

Registration and event payment are due by August 28. CLICK HERE to download forms for registration are linked on the last few pages of the attached document. Trials will take place at Calgary Canoe Club on September 18 and 19. We recommend that when you are booking travel plans, ensure that you have cancellation insurance or that all bookings are refundable.
The attached document outlines the process and links to the registration forms for paddlers trying out for:
Team Canada Elite Crew
V1 spots for all age classes
Free agent paddlers trying out for a seat in a Club Crew Championship team
Club Crews (Pre-determined teams) trying out for one of the Club Crew Championship team slots

NOTES: For paddlers wanting to try out for Elite and/or age category V1 as well as a Club Crew Championship team, you need to fill out both the Elite registration, the V1 registration and either the free agent or pre-determined team registration. An athlete cannot be on both a club crew list and race as a free-agent in the same age category. If you are registering in a club crew, expect to travel to Calgary to trial unless you hear otherwise from the selection committee when registration closes.

Registration Fees: Trials Fees for free agent paddlers and V1 trials are $20 for each age category a paddler trials in. For Club Crew teams the fee is $120 for each age category. There is no additional fee to try out for the Elite Crew. There are also no fees for juniors.

Registration is now closed.

COVID Protocols: Alberta no longer has COVID restrictions in place. However, for this event, the protocols of physical distancing on land will be in place. It is requested that all paddlers wear masks when indoors or unable to physically distance on land. Our hosts, Calgary Canoe Club, may have their own protocols on top of what CORA is outlining here. If so, we will make you aware of these.

For free agents, if you are not fully vaccinated, you are required to wear a mask at all times (except during your solo trial on the water). This means that a mask is required on the race site including the dock, inside and outdoors, and at all times in the V6 with your free agent crew. This is for your safety and the safety of your fellow paddlers and event volunteers.