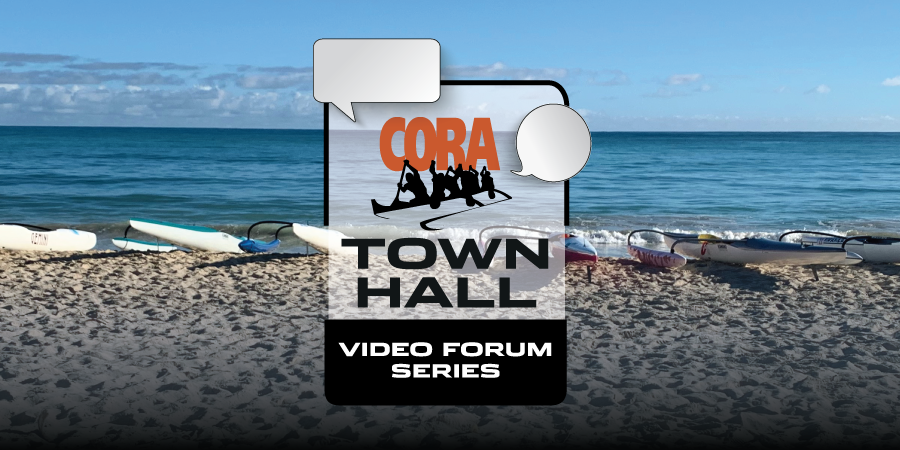 Welcome to CORA's Town Hall Fall/Winter 2021-22 Series. This first virtual town hall of the colder months ahead (#7 in the 2021 series) will focus discussion and experience on the tactics, techniques and mental "game" required for each (and every) critical seat in a crew boat outrigger.
CORA's facilitators will guide discussion among guest speakers with experience in each seat, from 1 through 6, as they determine, in front of the audience, how they have worked in their seats in past races, and how they would work together in a race as a first-ever combined group of paddlers. They will, in effect, figure out how to race effectively as a throw-together team.
The audience will be encouraged to ask questions along the way. Please join us for this fun, first-of-the-season Town Hall discussions!
Zoom forum date: Saturday 16 October at 4pm Pacific
CLICK HERE or on image below to view the recorded session.