Outrigger & Dragon Boat Races ~ 1000M Straightshot Qualifiers / 2K Oval "Doublestart" Championship Finals
This unique day of racing provides crew boat OC6 racers (in FGPC-supplied ultralight OC6s) with opportunities to test their sprint performance and entertain spectators. OC6 crews will alternate heats with dragon boat crews who are also participating. Of interest, OC6 crews consider these distances "sprint" while alternating dragon boat crews consider the day's races as distance. Lots of fun and challenge for both crew boat formats.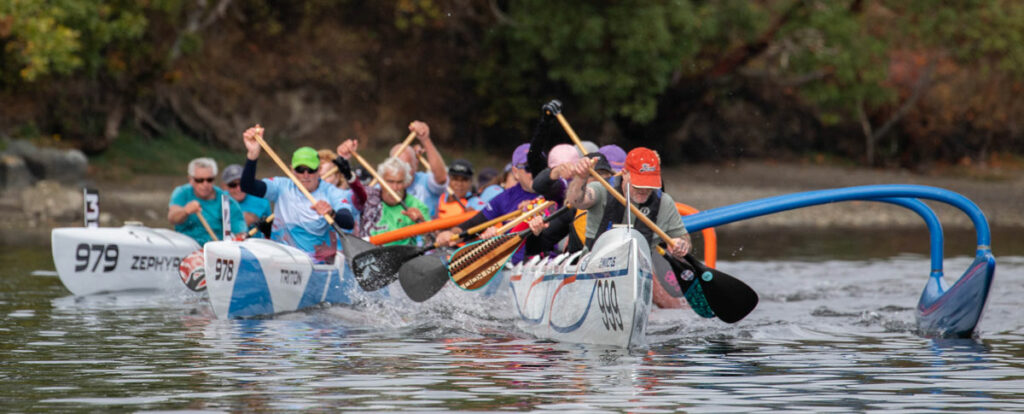 Registration is open for teams who are ready to race in crewboat OC6s. Note that all boats are supplied by FGPC, including Millennium dragonboats, and ultralight OC6s. Registration Deadline: September 4, 2022
CLICK HERE to register!