Did you know that TEAM CANADA Selections for the 2022 IVF World Sprints in London, England are already underway? Want to learn more? Join us for our final CORA (Zoom) Town Hall on Saturday July 10 at 4pm (PST). Read on!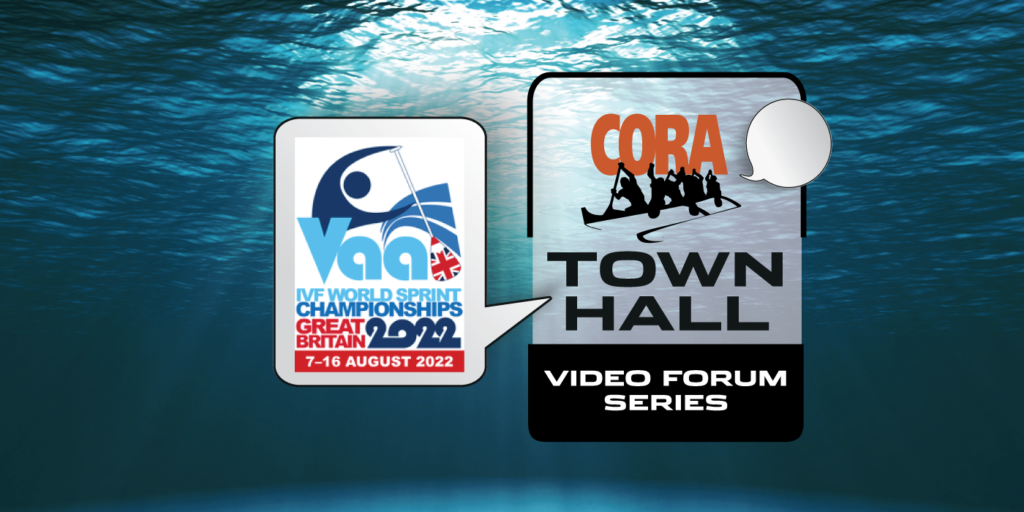 Join the CORA IVF Committee on Zoom this Saturday, July 10 at 4pm PST (7pm EST) for an information session about the selection process to qualify for TEAM CANADA 2022. We know that the club crew vs. free agent thing is a little confusing but know that if you want to try out for TEAM CANADA, there is an option for you no matter where you are from and if you are a member of a club or not. We'll discuss how you can try out for a V1 spot. If you are interested in crewing up with the best of the best in Canada, then the ELITE trials are for you. CORA board directors and IVF committee members will be online to walk you through all the different options in the process and answer any questions.

The actual event dates for the 2022 IVF World Sprints are August 7-16, 2022 at Dorney Lake, Windsor, UK.The 2022 selection documents and intent to compete form are posted HERE.
Please join us for an introductory discussion on what to consider and how to apply at our final town hall of the summer: CORA Team Canada! 2022 IVF World Sprints (London, England).
CLICK HERE or on image below to view the video recording of this event.