Congratulations to Team Canada for a great showing at the inaugural Long Distance Worlds. Tahiti was an amazing host and I know it was a great experience for the entire team.
Race results:
V1 18km: 4th Leanne Stanley-Open, 5th Kamini Jain- Masters, 14th Len Morris – Open
V6 27km: Open women 4th, Masters women 6th , Open Men DNF after swamping with about 4km left in the race, heartbreaking for sure with the awesome effort in tough conditions.
Overall, the event was a great opportunity to paddle with the Te Aito V1 events prior to Worlds and a fun Heiva festival with V3, V6, and V12 races the day following Worlds. Amazing cultural performances and hospitality. This bodes well to have all the details in place for the 2018 World Sprints at the same location as the organizing committee worked through some kinks to improve accommodation, shuttles and race course as the event moved along.
Kudo's to the Geronimo boys for doing us proud with a cultural night performance, sharing their story and presenting a gift. Kudo's to all the paddlers for being so supportive of the crews and great cheerleaders and representing Canada. Proud to be there to support you all.
Tahiti 2018 Update with timelines and tips for accommodations etc will be coming up next.
Lynda Roberts
CORA IVF Rep.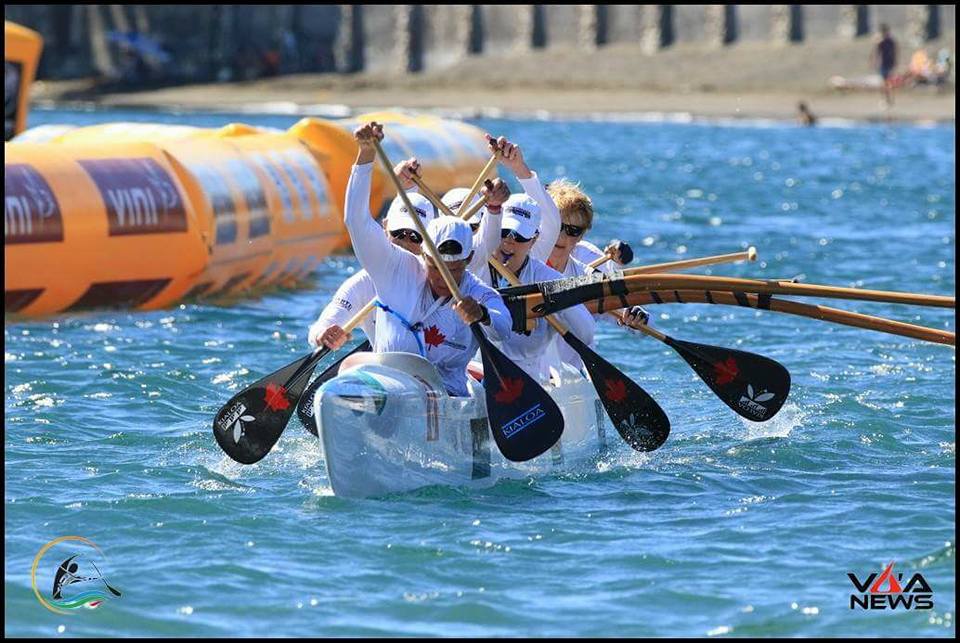 Open Women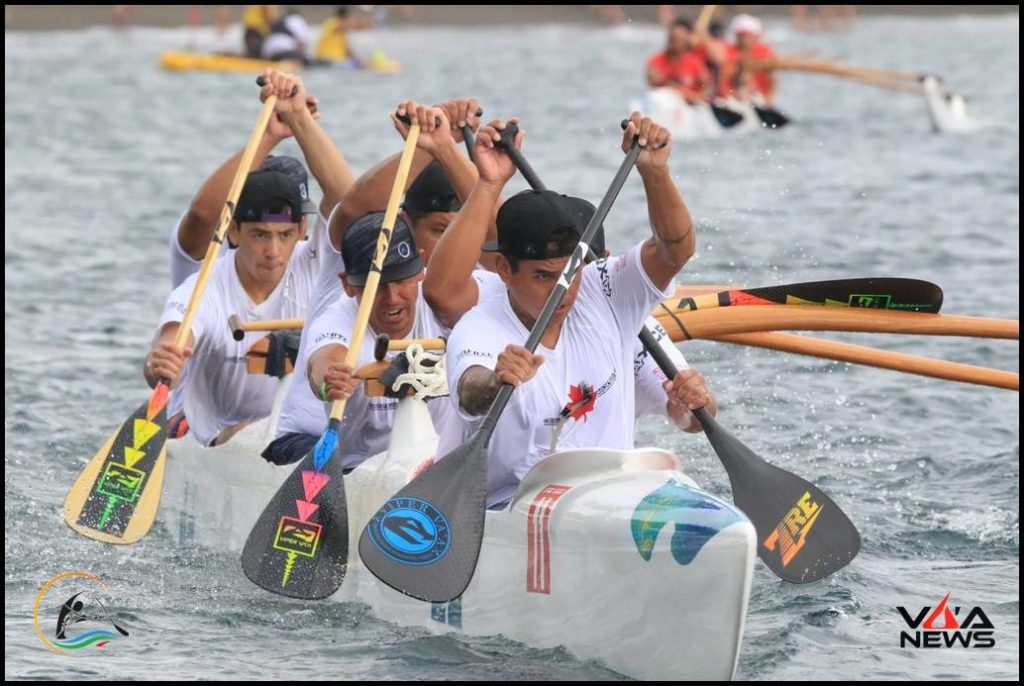 Open Men