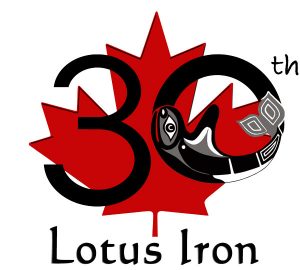 Ready for some history? Canada's outrigger roots are cause for celebration, and this year's Lotus Iron OC6 race (6 July) marks a milestone indeed. Read on!
This year's Lotus Iron event marks the 30th anniversary of outrigger canoe racing in Canada. 30 years ago, the "Lotus Eaters" and a team from False Creek were drawn from athletes across various paddling backgrounds who were introduced through a demonstration dragon boat race during Expo '86 in Vancouver. These two teams quickly became fierce yet friendly competitors in dragon boats, a competitive spirit that was transferred to outrigger racing on the lower mainland.
Canada's first OC6 canoe was produced from a Malia outrigger mold obtained from California. Members from the Lotus Sports and False Creek Racing Canoe Clubs used this mold to make several Malia outrigger canoes.

In 1989, the Lotus Sports Club organized Canada's first outrigger race, the Lotus Ironman Race, at Barnet Marine Park. Since this beginning, the sport of outrigger canoe racing has grown in popularity across the Pacific northwest. Today's extensive list of Canadian outrigger races includes host clubs and competitors from across the country.
In recognition of this milestone, the Lotus Sports Club is planning on making this year's race a special event. Come and celebrate with us! For registration information, CLICK HERE.