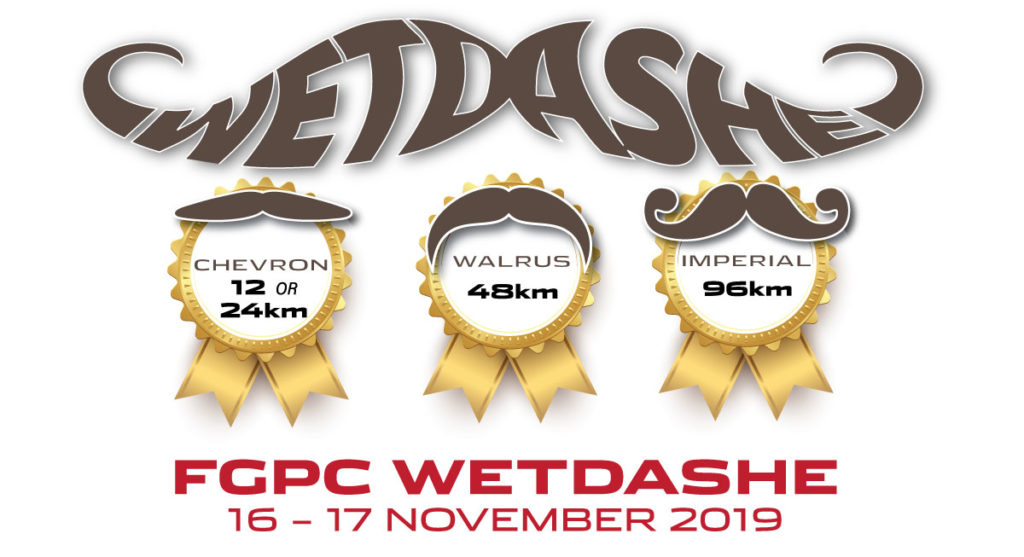 FGPC'S ANNUAL HIGH-STAKES RELAY CIRCUIT: OC6 CREWS OF 9-12 PADDLERS CAN TEST THEIR SKILL AND ENDURANCE OVER A MULTI-TURN RELAY COURSE WITH OPTIONS TO SUIT EVERY SKILL LEVEL. FGPC'S WETDASHE RACE WILL CONTRIBUTE THE EVENT'S NET RAFFLE PROCEEDS TO THE BC CANCER AGENCY AND THE ISLAND PROSTATE CENTRE IN SUPPORT OF MEN'S HEALTH.
OPTION 1: Chevron
Chevron teams commit to either 12km or 24km (4 or 8 x 3km relay laps) over one heat (morning or afternoon).
OPTION 2: Walrus
Walrus teams commit to 48km (16 x 3km relay laps) over two half days (48km teams can choose preferred AM/PM time slots).
OPTION 3: Imperial
Imperial teams commit to 96km (16 x 6km relay laps) over two full days (8 laps per day, with lunch breaks).
ALL TEAMS, regardless of selected distance category, race concurrently over available heats during the Wetdashe weekend. Choose your distance and preferred race day/s and then line up to race against the clock and each other, passing—and being passed by—rival relay teams. FGPC race timers track the performance of all crews and their distances simultaneously. 12 and 24km distance teams ("Chevron") race over one heat with a race start on Saturday or Sunday morning or afternoon by request, first-come, first-served. 48km distance teams ("Walrus") race over 2 heats, over one or two days and placed during mornings and afternoons by request. 96km racers ("Imperial") race across all mornings and afternoons of the weekend. Regardless of distance, rosters must be comprised of 9 to 12 pre-registered mixed paddlers. 18 paddlers are permitted providing they pre-register and pay an additional $25 per paddler to cover costs of administration and additional tech "Wetdashe" race shirts. Non-compliant mixed crews (e.g. with more men than women) can choose to race exhibition.
All pre-registered participants are eligible for prizes drawn over lunch breaks on both racing days and are encouraged to participate in the Wetdashe Men's Health Raffle, with chances to win a variety of brand-name paddling paraphernalia. Interim leaderboard results (and winners!) will be published after racing concludes at the end of each day of racing.
OC6 BOATS ARE SUPPLIED BY FGPC AND SUPPORTING NEIGHBOURING PADDLING CLUBS. READY TO REGISTER? Gather your team, select your distance and preferred heats (first come, first served) and click here:
https://fgpaddle.com/store#!/2019-FGPC-Wet-Dashe-Outrigger-Event/p/113385497/category=0
REGISTRATION DEADLINE IS NOVEMBER 1ST