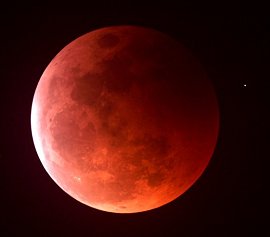 Dave – Penticton
Wednesday night, October 27th, PRCC held it's 3rd annual 'Full Moon Paddle' on Skaha Lake. This is a special event that we look forward to every year, where outrigger and dragonboat paddlers don their glo-sticks, blinking lights and headlamps, and come together for one last official paddle before most of us lightweights hang our paddles up for the winter.
's a time for us to get together and celebrate the season that was, our successes and accomplishments – a chance to really feel the o'hana that flows through our club. We also take the time to look ahead to next year, while we talk about our training plans for the off-season (or lack thereof). All the while enjoying the company of our fellow club members, and those die-hard dragonboaters who show up for everything – our extended Penticton paddling family. This is of course not to mention the trip to the pub to warm up again when it's all over!
What makes this event so special? Well, usually it comes from being blessed by some excellent weather, natural lighting provided by 'ka mahina' (the moon), and the opportunity to paddle out into the middle of the lake, with thermoses full of delightful (warm) beverages, and howl at the moon at the top of our lungs. Once again, last night, we had all that… and more!
I'm not sure if you all noticed, but in honour of PRCC's third annual Full Moon Paddle, to celebrate one of our best seasons ever, I pulled some strings at the office and arranged to turn the moon 'PRCC orange' for a couple of hours. I guess sometimes being an astrophysicist has its perks! I can tell you that there is no better place to watch (and howl at) a 'pouli ka mahina' (a total lunar eclipse) than from six seat, in the middle of a mirror-surfaced lake with 30 of your paddling family members. It was a truly powerful experience!
Perhaps as this tradition grows over the next couple of years, more clubs will adopt this type of event in late October, and then on December 21, 2010, everyone can join us once again on Skaha Lake for yet another pouli ka mahina.
Mahalo from Penticton
Dave