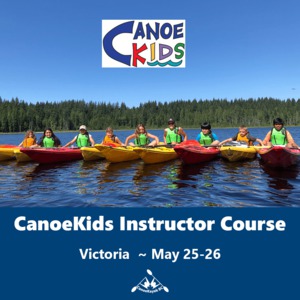 Victoria Youth Paddling Club (VYPC) is hosting a CKBC Canoe Kids Course.
Dates: May 25 and May 26
Times: Sat 9-4, Sun 9-12
Location: 355 Gorge Road West, Victoria, BC
Details:
This course is part of the Coaching for Community Sport National Coaching Certification Program and is suitable for those wishing to deliver canoe/kayak programs to adults and youth in the community. This introductory course focuses on the development of paddling skills in a safe and fun environment. There will be a 'water' session so please dress appropriately.
Fees:
$50 EARLY BIRD DISCOUNT if registered before May 18th.
Registration fee – $180 + $30 CKC fee for CKBC members
$230 + $30 CKC fee for non members
CORA offers a coaching education grant that you can apply for once you have completed this course.
Register here: https://canoekayakbc.sportical.com/events/4487