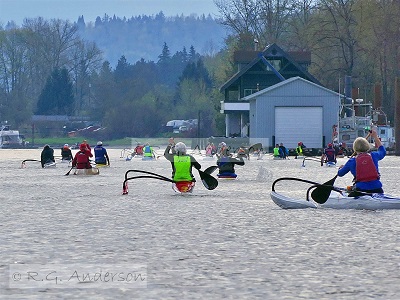 Come join us for the Fall Small River Run at Fort Langley Canoe Club on Saturday October 28.
The spectacular golden colours of the fall season offer a crisp setting for your race day in historic Fort Langley BC. Fort Langley's many establishments offer you time to eat and shop. Take your family and friends and enjoy the historic charms of Fort Langley after you post your personal best.
THE DETAILS
This is a CORA-sanctioned race and you must be a CORA member.
The Race Course is a flatwater 10-12 Kilometre loop up the Fraser and around Brae Island. It is a race for any and all paddlers.
Race Day Schedule, Saturday October 28:
8:45 Registration
9:30 Pre-Race Meeting
10:00 Race – Mass Start
11:45 Awards / Prizes
Cost:
Small Boats: $30 per boat ($15 Juniors)
You will not be considered registered until you have paid your registration fee.
Registration:
Registration open until and including October 28
Questions: Ask Jim – ocrep@fortlangleycanoeclub.ca