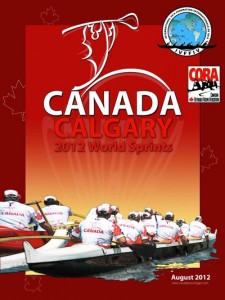 Stand up and be counted ! 23 countries are expected to participate at the 2012 World Outrigger Sprints in August 2012. 2000 paddlers will be anxious to see our beautiful country and compete for Gold!
The selected venue will be the Calgary Canoe Club, located at Glenmore Reservoir, the competition dates are August 11 – 15th, with practice days being held Aug 7th – 10th.
Canadian paddlers of all disciplines should register their "Intent to Compete" NOW. The CORA Sprint council will conduct time trials based on the expected number of competitors located across Canada.  Register online Now! (Link expired).
Juniors, this is a perfect opportunity to compete international in your own country!
For more information on the Event go to: http://www.vaaworldsprints2012.com