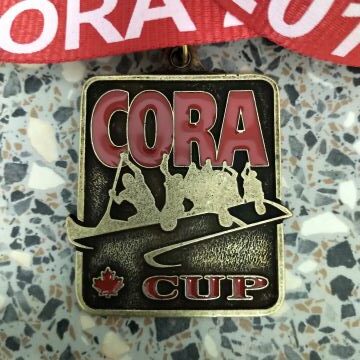 The CORA Cup OC6 Race Series is back for 2023!
There are FOUR OC6 races in the 2023 CORA Cup series:
– Duel in the Desert (Penticton), May 13, 2022
– Jericho Iron (Vancouver), May 27, 2023
– Island Iron (Comox), June 10, 2022
– Lotus Iron/CORA Nationals (Burnaby), July 22, 2023
To qualify for your respective divisional awards, crews must participate in a minimum of 3 of the 4 events to qualify. Participation at the Lotus Iron/CORA Nationals is required, and can count as one of the three races.
Team name, gender and age division and canoe class should be EXACTLY the same for all CORA Cup races if a crew wishes to accrue points towards a specific CORA Cup Series crew title, so ensure the same person registers your crews for each race. Data will be sorted by spreadsheet that will correlate names and divisions. (For example: "FCRCC Men 2" is NOT the same as "False Creek Men 2"; "FCRCC 1" cannot refer to both a men's crew and a women's crew in the same race, nor a men's crew in one race and a women's crew in another race).
NEW for 2023 – CORA will pay CORA Cup Race Host Clubs an amount equal to the race registration fees for all youth crews (Keikis (16) and Junior (19)) registered to race, so youth crews will race for free at these races. Remember that, in the interests of safety, CORA Distance Race Rules allow a non-youth paddler (whether male or female) in either seat 5 or 6 on each Keiki or Junior crew, provided that the Race Director is notified in advance. So get your youth crews together!!
Continuing from 2022:
– CORA will provide an $800 grant to each CORA Cup Race Host Club for draw prizes; and
– CORA will gather the names of Novice, Keiki and Junior paddlers racing at each CORA Cup Race who will be entered into a end-of-series draw for outrigger paddles.
Complete 2023 CORA Cup Race Series Rules are HERE.