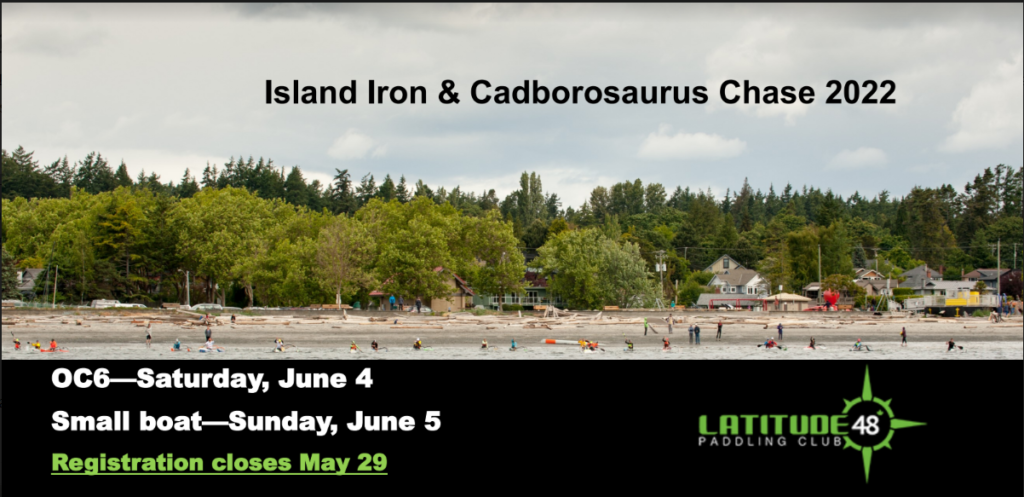 The Island Iron (Victoria edition) (OC6) and the Cadborosaurus Chase (small boats) return Saturday, June 4 and Sunday, June 5, 2022.
This is Race #2 in this year's CORA Cup Series. Hosted by Latitude 48 Paddling Club with a beach start from beautiful Cadboro Bay, this race has some of the most interesting waters on the CORA circuit! The 17 km iron course loops behind Chatham and Discovery Islands and crosses Baynes Channel. The 6-7 km short course is more sheltered and available for juniors and novice teams.
Race start times:
10:00 a.m. – short course
11:00 a.m. – long course – women
1:00 p.m. – long course – men and mixed
Race fees: $180 per crew for short course and $240 per crew for long course.
Lunch will be provided.
Register through Webscorer on the L48 website. Deadline: May 29th, 2022
Questions? Contact latitude48races@gmail.com